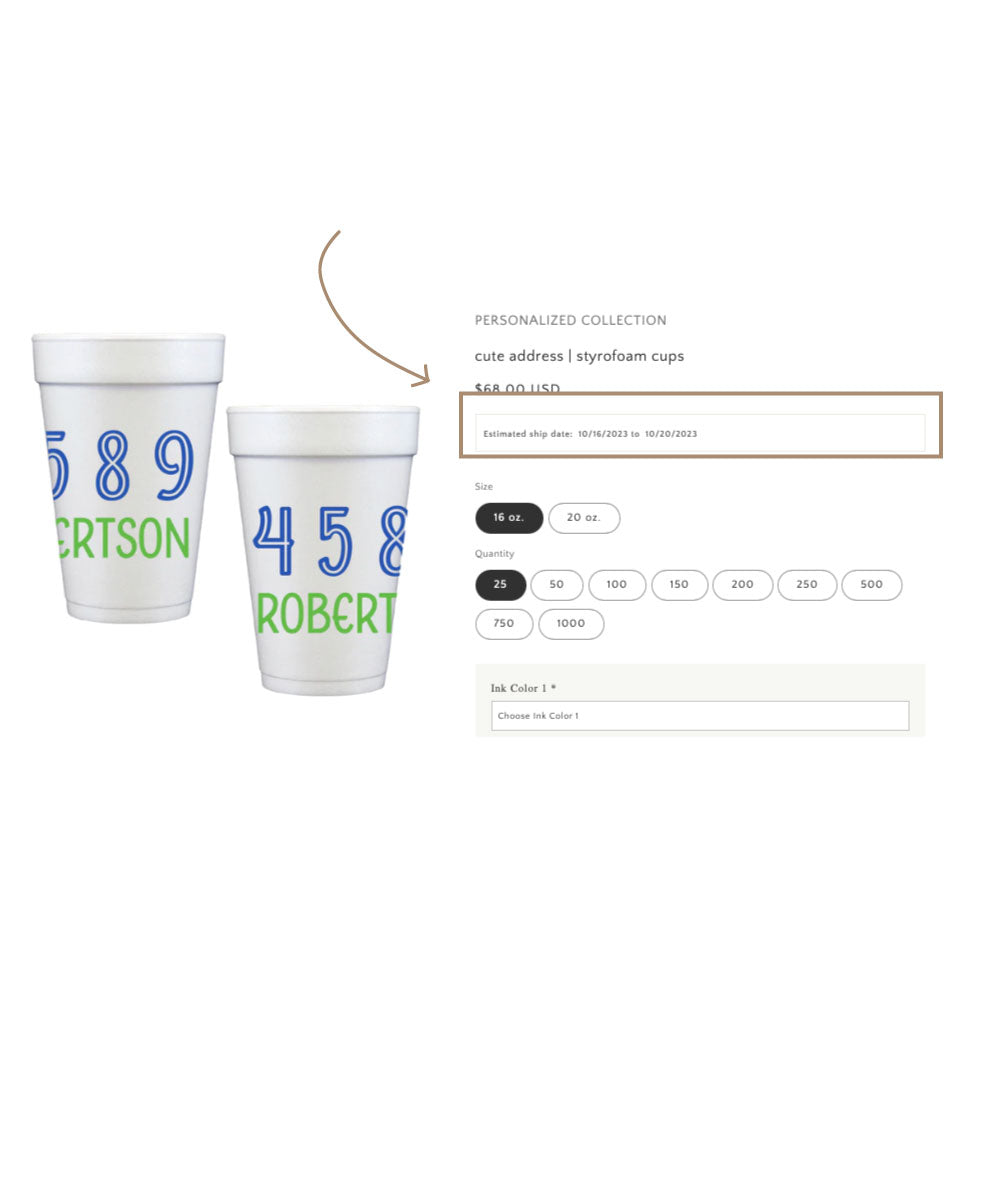 estimated shipping dates & lead times
There is an estimated ship window on every product. Please be sure to check all products in your order, as this date varies by product type.
A few things to keep in mind:
The date you see assumes you are waiving a proof, or will approve the day you receive it. If you request revisions to your proof, your ship date will extend accordingly.
Please allow extra time for delays out of your control. For example, third-party shipping delays.
This shipping window is what we feel comfortable promising to you, but we strongly recommend planning for your order to arrive at least one week prior to your event date.
Rush orders:
Need your order sooner than the standard window? Read more here!
Check out our Holiday ordering deadlines here.